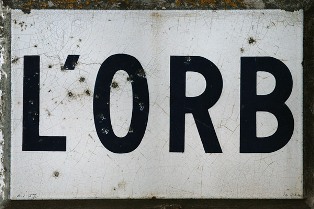 THE IDEAL LOCATION TO PRACTICE CANOE-KAYAKING
Length: 136 Km, Basin: 1330 Km2, Average flow: 23.7m3 / s, Regime: Cevennes rainwater
It has its source in the mountains of Escandorgue at Mount Bouviala (Aveyron), altitude 884 meters, in a town near the village of Roqueredonde.
Between Ceilhes-and-Rocozels and Avène, it fills the reservoir of Avène dam, before flowing into the gorges of Orb to Bousquet-d'Orb. At the height of Bédarieux, the river begins a curve to flow towards the west and circumvent the mountains of Faugères. After passing the height of the spa town of Lamalou-les-Bains, it turns south to Tarassac where it is joined by the Jaur, and crosses the massive Camps-cliffs by narrow gorges, towards Roquebrun.
A few kilometers upstream from Cessenon-sur-Orb, it joins the Béziers plain and reaches Béziers where it crosses the Canal du Midi. He is joined by the Lirou at the foot of the old bridge. About 15 km after Béziers, the Orb flows into the Mediterranean Sea at the seaside resort of Valras-Plage. Bright and clear water, sometimes turbulent and sumptuous landscapes, it did not need more for the valley of the Orb tobecome the paradise of the canoe-kayak.
From Poujol sur Orb to Cessenon via Tarassac, beginners and "pros" paddle down this river in full freedom.
THE ORB IS THE MOST SPORTING OF THE MEDITERRANEAN RIVERS, 2nd CATEGORY, WHERE PULLULENT TROUT FARIOS AND RAINBOWS, STUDS, VAIRONS AND OTHER SPECIES LIVE THANKS TO ITS CLEAN WATERS